Cryptic Crawlers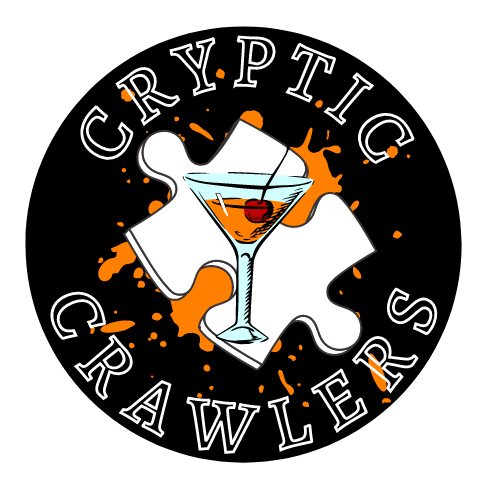 Duration: 2 Hours (approx.)
Location: Taupo, Waikato
Product code: PQUEYH
If you enjoy solving puzzles and working on cryptic clues then you will love the new "Cryptic Crawler" Game. Start by collecting your "mission pack & briefing" at Confinement Taupo's Location and then set off on your CBD crawl. Take your time, have some fun, it's more of a Crawl than a race. Available on Friday and Saturday afternoons, this is a great team game. Perfect for work functions, friends, couples, Hens & Stag parties. Ideal team sizes are 2 - 6. Multiple teams can play at the same time.
Here is the story behind your mission... if you choose to accept it.
An accomplished Scientist has been working on developing some new cocktail recipes. He has stumbled on something that when mixed together will revolutionize the entire entertainment sector. He knows that he is being watched closely and in order to protect his work, he has hidden the recipe cryptically somewhere in the CBD. The competition has become aware of his work, he knows he is being followed and he is now fearing for his safety. He has heard of your group, and how you are recognized for your puzzle-solving abilities. He has asked you to work for him, he needs to give you instructions in various codes and puzzles so that, should the information fall into the wrong hands, it will not be understood. You will need to follow his instructions, find out where you need to go, gather all the data you need, and present the recipe to his client before it falls in the hands of the competitors.
As there are a number of venues involved, tickets are sold pending confirmation. A deposit of $40 is taken at the time of ticket purchase, full confirmation will be provided within 48 hours of ticket purchase. Full payment is required on confirmation.