Getting Lost Game - Date Night Edition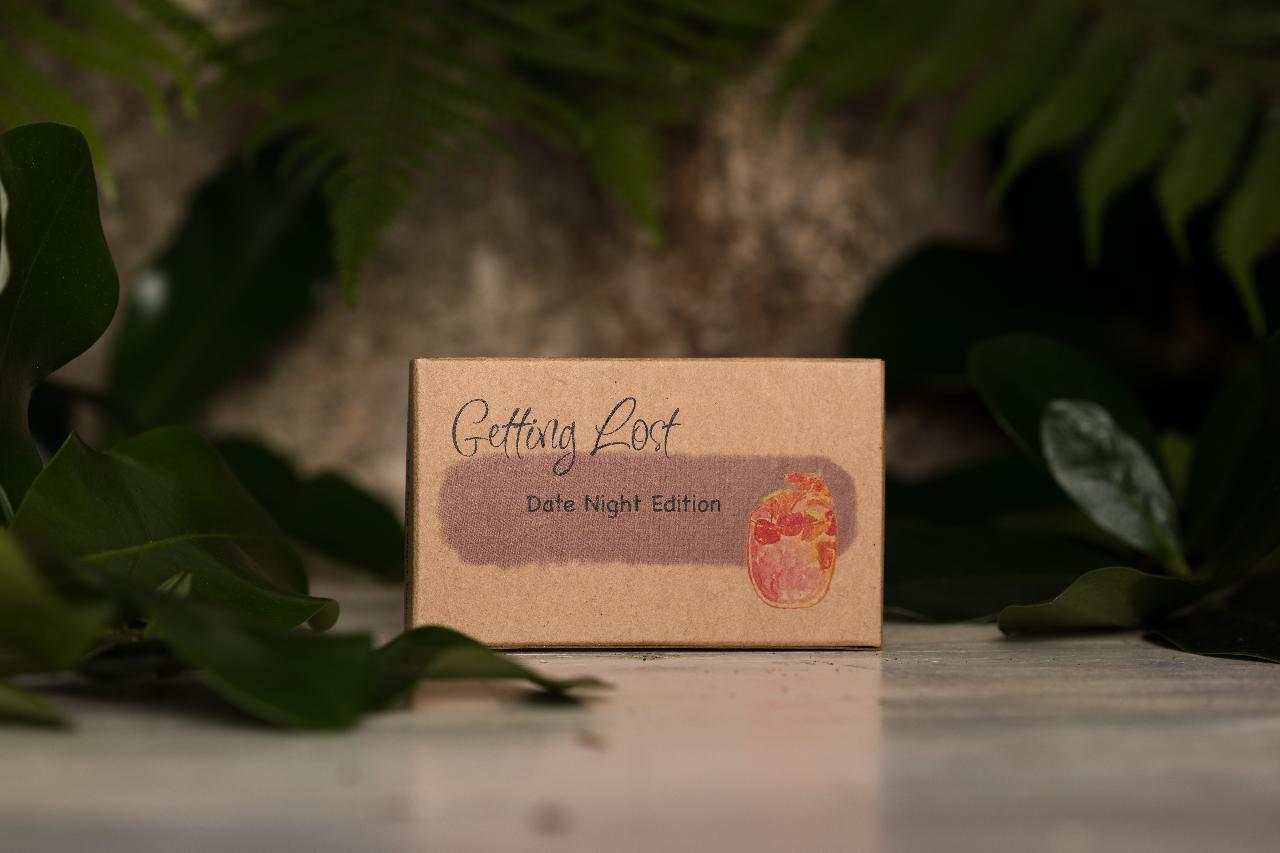 NOTE: This is an add-on to the Adventurers Getting Lost base game.
Whether it's your 10 year wedding anniversary or your third date, Valentines Day or just a night without the kids – these 10 cards are specially designed to make an epic date night! The directions are generic so they can be played in what ever country you are in around the world.
You're going to have no idea where you are going or what you are doing when you set out but at the end of date night you will have danced, stared into each others eyes (and because we all know that's cheesy and oh so awkward the first one to laugh will be buying drinks), you'll have photos, a date night souvenir, a letter, narrowed the dinner and dessert choices down and depending how old you were when you met – potentially a long drive!